Events
Rummage Sale


"Catch of the Day"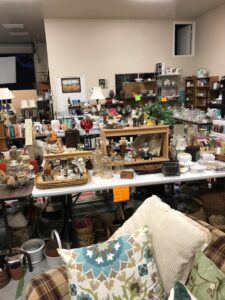 We would like to thank the following awesome volunteers who truly made this year's RV Food Pantry Rummage Sale "Catch of the Day" fundraiser a great success. Customers were impressed with  the set-up and number of items we were able to sell. 
Kudos to the committee: Christy Ricketts, Kathleen Moeller, Jake Ricketts, Kathy Meers, Rafe Goorwiech, Carol Courtemanche and Judy Stinson. They were there from our first meeting until the end and never complained about the hard work and hours they put in. We are extremely blessed and grateful!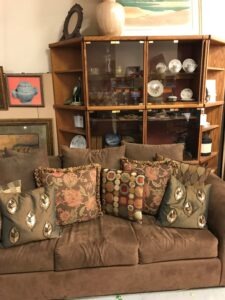 Other volunteers who helped were Derrick and Christine Raju, Harriet Stone, Diana Graham, Naomi Walker, Carolyn Rogers, Skeets Williamson, Elaine & Alan Wemple, Sue Milne, Carole Hart, Lee Light, Sue Williams, Peggy Brainerd, Patty Avery, Ann Aprile, Julie Major, and Zan Simpson.
A special thank you to Dan Juday, Mark Willis, Chris Byers for running around Trilogy after the garage sale to pick up items people wanted to donate. I know they moved some items more than once just to make it work in our space.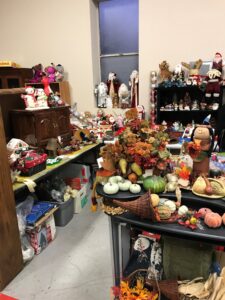 Also thank you to Petals on Main who generously donated bags and wrapping paper!
And of course, this never would have happened if our community didn't donate or come out and buy things! We couldn't have been as successful as we were if it weren't for the donations we received from so many community members. You helped us raise over $12,500!